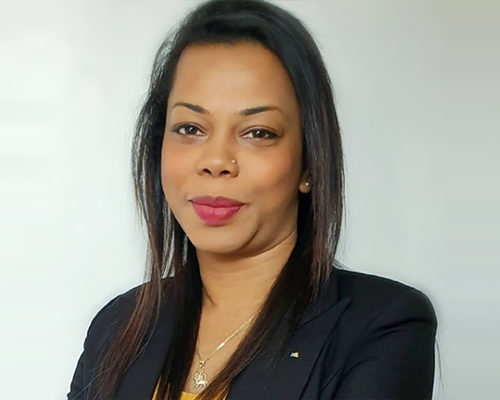 Born on 29 December 1981 in Mauritius, Auckloo holds a Master's degree in Bioinformatics and Molecular Biology. She works in the office of the Prime Minister of Mauritius as a forensic scientist. She is also involved in the training of stakeholders such as the police and crime scene managers in various aspects of forensic science. She resides in Mauritius, Africa with her family.
Auckloo joined JCI City Plus in 2011. She became JCI City Plus Local President in 2014 and National President in 2017.
At the International level, she served as JCI Vice President in 2018 and received the JCI Presidential Award as Best Vice President for Africa and the Middle East. She has attended five JCI Area Conferences and four JCI World Congresses. She is a graduate of the 29th JCI Academy in Mito, Japan.
She has been honored as JCI Senator No. 76757. She speaks English, French, Hindi and Mauritian Creole.